4 tags
(c) GD
3 tags
3 tags
Sunset by the Pool
1 tag
1 tag
PINTEREST
Finally had the time to create a Pinterest account! Yayyyy. I had always wanted to have one but I was so busy with school and was so into Tumblr. I really enjoy re-pinning and my boards clearly say something about my personality. My mom even asked me to make her own account 'coz she also enjoys it. Haha! Plus, it is very user-friendly since there are already categories that you can choose...
5 tags
Books Are Fun!
I think I am in love with John Green's works!! Honestly, I am really not much of a reader and I don't consider reading as a hobby. I guess more of an obligation. Ha! Anyway, a friend recommended me to read The Fault in Our Stars which is a story about life struggles, hope and love. It was the first John Green book I have read and it was really really beautiful! A self-confessed cry...
4 tags
First DIY Project: Ombré Denim Shorts
Since it is my sembreak (Hoorah!!), I want it to be very productive so I tried to think of ways to spice up my boring and bum vacation and what better way to spend it than making DIY projects! I have always wanted to make some unique DIY stuff but I always end up too busy or just too lazy! Ha! To give life to my old rugged denim shorts, I experimented and used some ombré stlye. I bought red and...
3 tags
Cloud Nine
I took these last Friday, September 7 when we were shooting something for an AVP. During sunset, the clouds were transforming into these amazing formations. The second photo looks like a ship. The first photo is breathtaking with the smudge effects of the sunrays. If you could play with your imagination, you can create different images and things from these. It's just so beautiful. x
1 tag
Keepin' it simple
A shoot I did for a "supposed to be gig" which didn't push through. However, it turned out to be so great. The sun and the wind really cooperated to get that dramatic wind effect look. Haha! Maybe I can do a little more of this soon. :) Photographer: Gia DV
Hello again!
After 1,000,000 years, I finally had the time to open this! Hahaha! And I just realized that everything I shared from my Instagram account were just posted today. What is fail? I dunno what went wrong. :| Anyway, I hope you all have a good August! ♥ P.S. I will really try to update this as often as I could. #crossfingers Love love love! ♥
2 tags
1 tag
Have faith, little Faith. ♥
Long time no blog! Haha! I haven't blogged for quite a long time now since I got a bug that made me feel worse but I'm very okay now thank God! So yeah! Hopefully I can update and blog more often. *fingers crossed* Anyway, I got the chance to be with my lovely relatives yesterday for Faith's 7th birthday, my second cousin, in Alabang. I even have this super embarrassing moment...
DG + LK Workshop @ Il Terrazo
It was bright and sunny day (but it rained later in the afternoon) last Saturday (March 24, 2012) as I went to Il Terrazo, Tomas Morato to attend a styling, power dressing and photogprahy workshop conducted by two of the most famous Filipino bloggers which are David Guison and Lissa Kahayon. I was so thrilled to see both of them and meet them personally. It was really a memorable experience and I...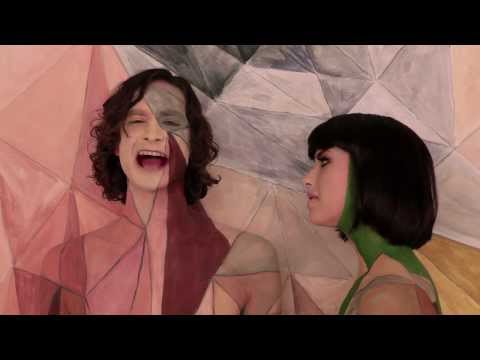 Director's Cut: Behind the Scenes
The writer (Sarah Gellor) The Director (Annica Tanaquin) The Actress (Ali Belen) The Actor (Jonas Reyes) The Cameraperson (Mic Villamayor) The Personal Assistant (Abi Reyes - ME! :D) The Real Directors (Demi Dangla and Gillian Salvador)  credits to Jonas for the photos
After five years...
A very big surprise welcomed us last February 19 after we got home from San Mateo. It was our relatives from the States who we haven't seen for almost five years. Happiness and excitement filled the atmosphere as we exchanged hugs and stories. Their two-week stay was indeed filled with new experiences and memorable bondings that will be cherished as we all part again. :) February 24 &...
A start of a new beginning
(c) Abi Reyes, 2012
Summer in February
Yesterday, I got the chance to go to the beach for our MTV shoot. It was I think a three and a half drive from Manila to Laiya, Batangas and it was a great day indeed. Beautiful weather, warm sun and a gorgeous view. Not to mention the fun and happy vibe me and my classmates were feeling. It was an awesome experience considering this is my first beach trip without my family. I'll post the...
2 tags
011812
So… today's my parents' 20th anniversary! Yeaaaah! Tried to make it special so me and my sister decided to give them something new and cute at the same time. Thanks to Cello's Doughnuts and Dips! They liked it! :)) This simple message really made them happy and it was a joy seeing them eat this. Well of course, my sister and I couldn't resist taking a bite!...
Goodbye 2011, hello 2012!
Welcoming 2012 is more special when your with your family and loved ones. Happy New Year! Peace and love. x
A look back at 2011
December 31, 2011. Wow. Time really flies so fast. 2011 has truly been a rollercoaster ride for me. Full of different emotions, experiences, lessons, mistakes and memories that I will surely leave or bring in the next year. I made new friends that are to keep for the coming years and tighter relationships with those old friends I have. I have no regrets with whatever happened this year and I am...
Aloha!
Attended another fabulous party last December 26, 2011. It was the Hawaiian-themed 18th birthday of my super close friend, Nica Baltazar. She is so beautiful! I haven't seen her for quite some time and so was my other friends. I can say that this was truly a very memorable night, being reunited with my high school friends and just enjoy their company. Although some of my closest friends...
TIN DIVINO'S 18TH BIRTHDAY BASH! 2
Enjoying the rest of the night dancing and having fun. (L-R) Gia, Nerissa, ME, Trinitine, Christine (the birthday girl) and Tin Gellido My favorite people in the world! I miss them so much. x The pretty and fab debutante. Love her! :> IT WAS INDEED A FUN NIGHT! photos (c) Neri Natata
Christmas Wishlist :)
5 days to go! HAHAHA. Decided to make one even though I know my parents, godparents, aunts/uncles can't read or see this! =)) I just listed few of those material stuff that I wanna have this Christmas. Oh well, it's sorta ambitious for me to demand all of these but there's no harm in dreaming. Who knows? Anyway… 1. The make-ups are for my class/course since it's TV...
Tin Divino's 18th birthday bash!
Finally! I was reunited again with my dear HS friends. 'Coz of our busy schedules, acads and other stuff, we rarely get the chance to see one another. Thanks to occasions like this, we get some time to bond and catch up with all the things we missed. :) Happy birthday Christine Joy Divino! Hope you had a wonderful evening. See you soon! Love you! x (c) Tin Divino **other pictures...
UP Diliman Lantern Parade 2011
Some random pics I took last December 16, 2011. Our last day of school and the annual Lantern Parade in UP. :> Street food-tripping while waiting for the parade to start. The famous isaw in front of Law, kwek-kwek and fishballs. Haha! Yummy. Simple guilty pleasures that satisfied my craving. :) P.S. Just make sure the stall and the food are clean!  The UP Diliman officials were the...
INDULGE.
I loooooooove sweets and desserts! They're my obsessions and my stress-boosters. Cakes, ice creams, chocolates, cheescakes, donuts: you name it! However, I've realized that I've been eating too much of these. I don't wanna wake up one day and be deprived of my little addiction. Haha! As what they say, everything should be in moderate. It's okay to treat yourself from...
We are young.
It's fun being young!  That's what I realized after watching Glee.  No worries, no fuss, just pure happiness. It's the time when you should cherish the moments 'coz you'll only live once. Soon, everyone will grow old including me, of course. And all I can do is look back at these moments and relive these happy times. Well, I have only 2 years until I officially...
31 days to go! Christmas is fast approaching here at UP Diliman. I think CSSP's the first one to decorate. Pretty stars. :))
Captured another beautiful rainbow. Super nice. 
Been in SM North/Trinoma yesterday 'coz of my super long break. Then I passed by this super cute Lego structures at SM The Block. Lego is one of my favorite toys when I was a kid. I even had one huge box of it as a gift from my parents. :) I just wanna share some of those that I find really cute. Although there are a lot more of them there. :) This carousel brings be back to my childhood...
Hip in the street
(c) DG
It's fun to enjoy life.